Custom Made Modern Driveway Fountain With Square design DZM-1475
Introducing our exquisite "Custom Made Modern Driveway Fountain with Square Design" – a stunning fountain crafted in a sleek, square silhouette. This modern masterpiece is tailor-made to elevate the aesthetic of any space with its customizable dimensions and surface finish colors. Immerse yourself in the luxury of choice as you select the perfect size and [...]
Material:
316 stainless steel material
Size:
Width 1.6m also can be more big
Introducing our exquisite "Custom Made Modern Driveway Fountain with Square Design" – a stunning fountain crafted in a sleek, square silhouette. This modern masterpiece is tailor-made to elevate the aesthetic of any space with its customizable dimensions and surface finish colors.
Immerse yourself in the luxury of choice as you select the perfect size and color palette to seamlessly integrate this fountain into your contemporary and opulent surroundings. The square design exudes sophistication, making it an ideal addition to driveways and spaces that exude a modern, luxurious ambiance.
Crafted with precision and attention to detail, our custom-made fountain becomes a unique focal point, capturing the essence of modern elegance. The surface treatment options allow you to harmonize the fountain with existing décor or make a bold statement with contrasting hues.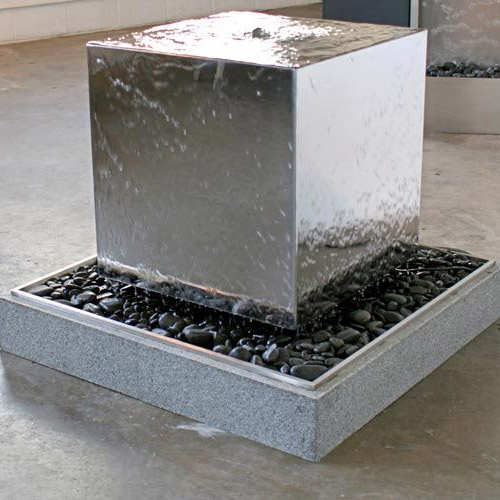 Whether placed in residential driveways, upscale gardens, or exclusive outdoor areas, this fountain effortlessly blends functionality with aesthetic appeal. Elevate your space to new heights with our "Custom Made Modern Driveway Fountain with Square Design" – where customization meets contemporary luxury.