metal stainless steel mirror finishing little fairy sculpture art modern design Diy fairy sculpture DZM 1234
custom made metal stainless steel art modern little fairy sculpture 1.Products NO.: DZM-1234 2.Material: Stainless steel /#304/#316 3.Thickness:more than 2mm 4.Size:Custom made depends on your prefer 5.Color: custom made depends on your prefer 6.Package: strong wooden cases 7.Service: Free design, creation, door to door delivery 8.advancement: Factory directly 9.Guarantee: more than 30 years 10.MOQ: 1pc
Place of Origin:
Hebei, China
Fairy, from Chinese mythology, describes a woman of high moral character, extraordinary wisdom, immaculate and elegant, and with extraordinary abilities, immortality and higher status of God. Such as the Queen Mother of the West, the Fairy of Gush, the Fairy of Chang'e, the Ice Fairy, and so on. It is mostly used in the context to describe a woman with delicate face, dignified and beautiful, fresh and uncommon.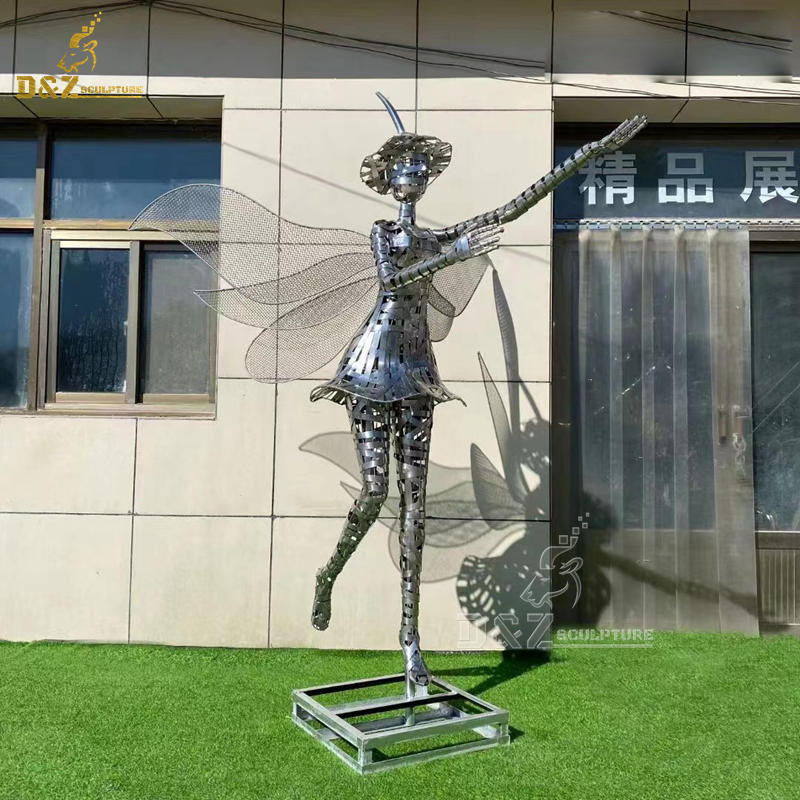 Phoenix, also known as "phoenix", is the king of all birds in ancient legends. The male is called "phoenix" and the female is called "phoenix". Commonly used to symbolize good luck, the phoenix is a symbol of good luck and harmony, and has been an important element of Chinese culture since ancient times. Like the image of the dragon, the phoenix becomes more complex as it progresses.
Urban sculpture is a sculpture standing in a public place in the city. In a city with many tall buildings and roads, it serves to alleviate the crowding, congestion and dull, single phenomenon brought about by the concentration of buildings, and sometimes it can also play a role in increasing the balance on an empty site. Urban sculpture is mainly used for the decoration and beautification of the city.
Stainless steel sculpture overturned and reshaped the traditional sculpture of the concept of form, material and space. Stainless steel pushes the formalist aesthetics of modernist art to the top, but it is not the end. Stainless steel has the advantages of not easy to rust, easy to clean, and strong wind resistance, durable, has become the mainstream of modern urban sculpture.