stainless steel abstract rock mirror finishing sculptures for the garden DZM 1027
D&Z stainless steel sculpture manufacturer provides one-stop service for mirror stainless steel stone design, production and installation. The factory has a large number of models and a small amount of stock. For more information on the production process, detailed price and ordering process of mirror stainless steel stones, please contact us. Art restoration, construction period guarantee, fair price, reliable service! 1. Products NO. : DZM-1027 2. Material: Stainless steel /#304 3. Thickness:more than 2mm 4. Size:Custom made depends on your prefer 5. Color: custom made depends on your prefer 6. Package: strong wooden cases 7. Service: Free design, creation, door to door delivery 8. advancement: Factory directly 9. Guarantee: more than 30 years 10. MOQ: 1pc
Place of Origin:
Hebei, China
Rock sculpture
Stainless steel cobblestone is commonly known as stainless steel sculpture egg. It is forged with 304 stainless steel 2mm plate. The specification and shape can be customized. The surface can be mirror, brushed, colored, etc.
Mirror stainless steel stone sculpture production process: design drawings → printing foam model → forging process → adjustment and repair → welding molding → grinding and polishing → on-site installation. A good stainless steel art sculpture depends on a good production concept, a good feeling for the image, and hard artistic labor.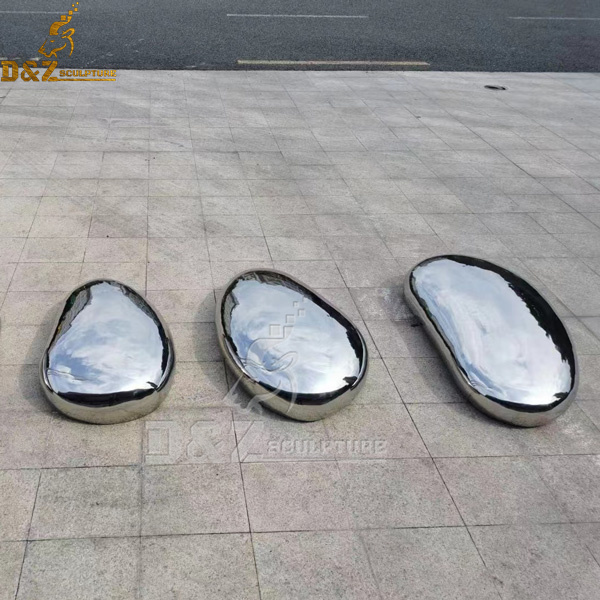 Mirror stainless steel stone is an important factor in framing the pool landscape and adding to the beauty of the pool. Ingeniously combining the rich changes in terrain, water surface, greening, and spatial levels, it can not only create a fascinating landscape, but also reflect a majestic demeanor, making the community a naturalized, landscaped, and culturally ecological space environment. .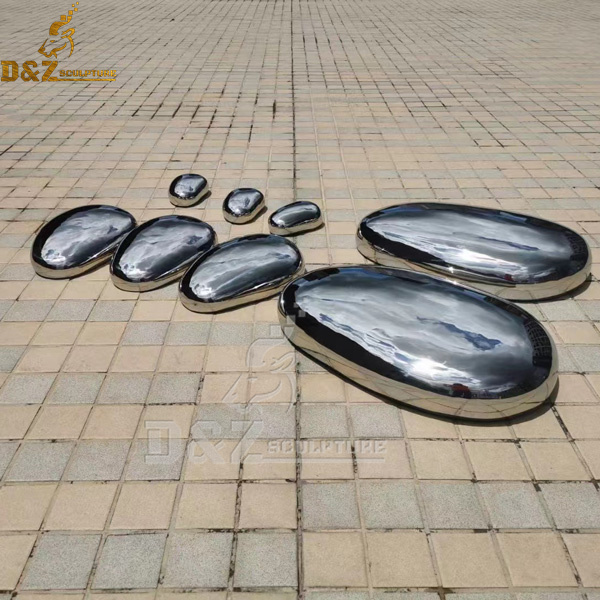 D&Z stainless steel sculpture manufacturer provides one-stop service for mirror stainless steel stone design, production and installation. The factory has a large number of models and a small amount of stock. For more information on the production process, detailed price and ordering process of mirror stainless steel stones, please contact us. Art restoration, construction period guarantee, fair price, reliable service!