stainless steel art modern mirror finishing garden fish sculptures DZM 1229
custom made fishes sculpture for garden decoration modern mirror finishing sculpture 1.Products NO.: DZM-1229 2.Material: Stainless steel /#304/#316 3.Thickness:more than 2mm 4.Size:Custom made depends on your prefer 5.Color: custom made depends on your prefer 6.Package: strong wooden cases 7.Service: Free design, creation, door to door delivery 8.advancement: Factory directly 9.Guarantee: more than 30 years 10.MOQ: 1pc
Place of Origin:
Hebei, China
Fishes sculpture
Stainless steel fish sculpture custom made
The stainless steel mirror fish sculpture in the picture is made of 2mm stainless steel plate laser out forging welding country side polishing and drawing, stainless steel abstract fish sculpture size is 600mm long, in stainless steel draw home fish sculpture is made of 10mm stainless steel pipe welding, stainless steel abstract fish sculpture is mainly used in real estate, community, park garden and so on.
Stainless steel fish sculpture high aesthetics, stainless steel itself has a luster, has a high degree of aesthetics. Surface brushing effect, if coupled with a variety of colors, making stainless steel fish sculpture shining, shiny, very pleasing to the eye. The stainless steel fish sculpture is made of 2mm 304 stainless steel plate laser welded with a brushed surface, and then after the treatment of the welded joints to complete such a good-looking stainless steel fish sculpture.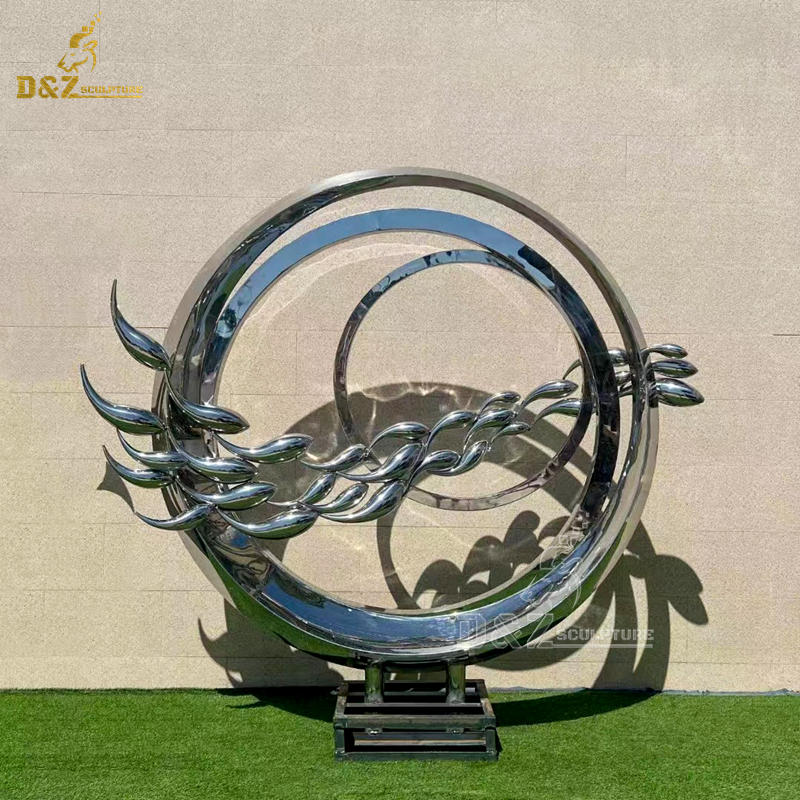 Mirror stainless steel fish sculpture production process: design drawings a plate cutting a plastic repair a welding molding an epoxy primer a fluorocarbon top coating a layout of light band.
1. Product material: 201# 304# 316#
2. Product color: stainless steel original color bright surface, brushed, spray paint.
3. Production time: generally about 25-30 days, depending on the size and number of projects;
4. Product packaging: 1) internal packaging: plastic film, thickened PE film 2) external packaging: wooden boxes, iron frame;
5. About transportation: We will find reputable logistics companies for customers according to different regions and the size of the goods as much as possible, the goods from the factory after the goods to provide
Provide logistics list, and follow up in the process of transportation, so that the customer time to receive the goods.
6. About after-sales service: our company will send technical workers for on-site guidance and installation work, to save you more worries.
7. Product advantages: not easy to rust, easy to clean, strong wind resistance, and
8. Application scope: city square. Park green space real estate and other public areas.
Animals are the friends of mankind, animals are also gradually given a beautiful moral sculptors sculpture design into the landscape, as a symbol to symbolize the good yearning of people. Among them Fish sculpture is very common, it is placed as a landscape stainless steel sculpture in the right place for people to enjoy, become a stunning work of landscape stainless steel sculpture.
The landscape sculpture is fixed in different environments, it limits the viewing conditions.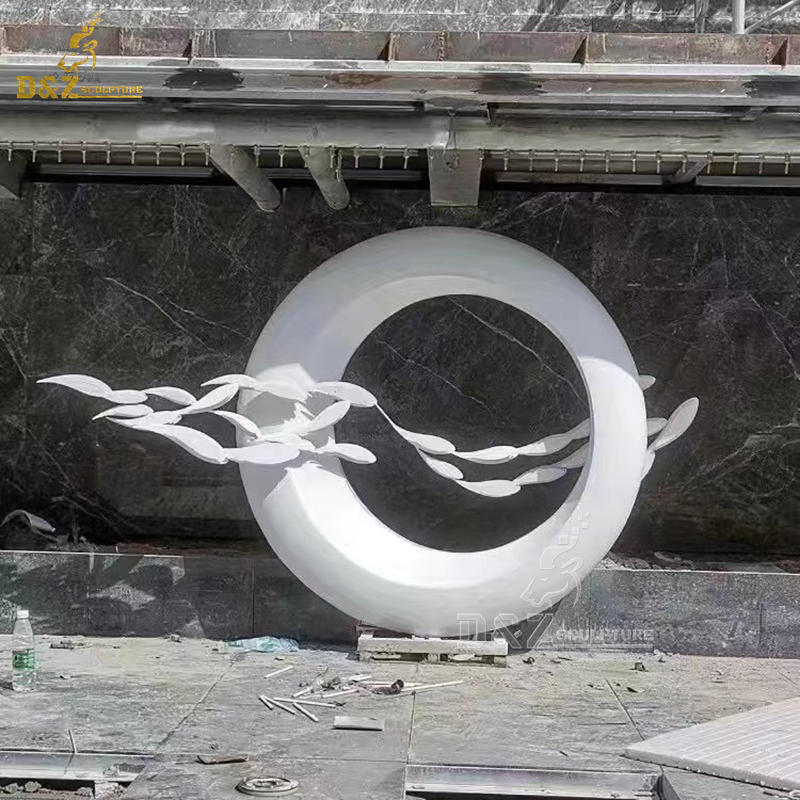 A landscape sculpture viewing effect in advance to do predictive analysis, especially the size of its volume, scale study finished, as well as the necessary perspective deformation and illusion of correction. People generally choose the better viewing position in the viewing If the object is required to be seen in detail, then people move forward to a position roughly double the height of the object. distance.
Stainless steel mirror fish sculpture Stainless steel geometric fish sculpture production
Stainless steel fish in our daily life is more common, stainless steel fish has its own symbolic meaning, fish and geese, as synonymous with letters. Ancient people for the secret message, to write letters in silk and silk in the belly of the fish. This is known as "fish transmission shaku shu". Our common idiom "like a fish in water" is used to describe work and life in harmony, happiness and ease.
Geometric fish sculpture Mirror fish sculpture Painted fish sculpture Fish sculpture, loved by people, in addition to its edible value, but also because it is a beautiful cultural symbol. For example, the ancient people often knotted letters into a double carp shape when they were strange letters
The shape of the carp is strange to pass. Ancient dream interpretation books say that dreaming of fish means getting rich. From the harmonic sound, fish and "Yu" of "rich" are homophonic, so some people dreaming of fish is related to "rich". In addition, "Yu" is also homophonic with "fish". The fish in the Chinese New Year painting represents "surplus". But the fish means wealth not only because of its pronunciation. From ancient times, fish has represented wealth in people's minds. Pronunciation of stainless steel fish sculpture. From time immemorial, the fish has represented wealth in people's minds. Stainless steel fish sculpture
The living and breathing metal fish symbolism, metal fish works, sculptors will be the shape of the fish, the pattern and fish fresh, fish tail and other shapes and patterns, carved lifelike, living Flexible, well-received by the public, thus making the metal fish popular. In addition to the sculptor's vivid and interesting carving of metal fish, people can't stop loving the gold fish.
There is also the good meaning of metal fish to attract people! People are attracted! Fish means good, auspicious, wealthy, loving husband and wife, happy love, good future, lucky, each piece of metal fish Each piece of metal fish is full of people's love for life. Stainless steel fish sculpture customization