stainless steel large metal mirror finishing geometric bear sculpture for park DZM 1201
large geometric bear sculpture with light art modern for park decoration 1.Products NO.: DZM-1201 2.Material: Stainless steel /#304/#316 3.Thickness:more than 2mm 4.Size:Custom made depends on your prefer 5.Color: custom made depends on your prefer 6.Package: strong wooden cases 7.Service: Free design, creation, door to door delivery 8.advancement: Factory directly 9.Guarantee: more than 30 years 10.MOQ: 1pc
Place of Origin:
Hebei, China
Geometric bear sculpture
Giant panda, a mammal belonging to carnivorous wood, bear family, and giant panda genus, has black and white body color, it has round cheeks, big black eyes, chubby body, iconic inside-out walking style, and also has scalpel-like sharp claws. Another category is not to take natural objects as reference, but to use geometric forms as the basic language to create the composition of spatial entities. This type of performance has the characteristics of clear, clear, rigorous and constrained collection style, focusing on the performance of ideas, with a strong element of rational thinking, emphasizing the composition of space and form combination.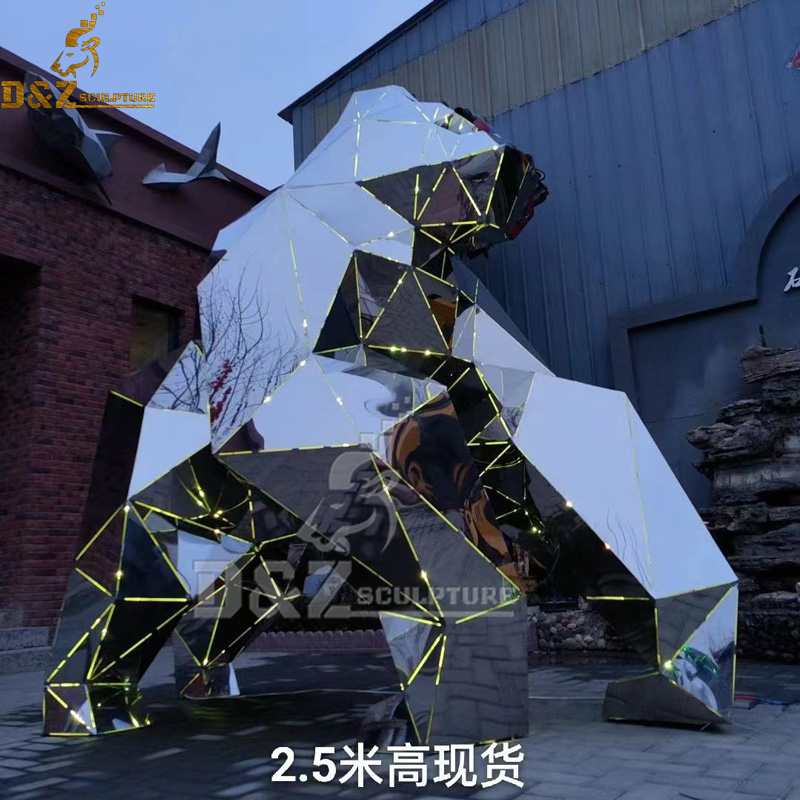 In recent years, the three-dimensional geometric sculptures created by Ben Foster, which are often referred to as faceted sculptures, have become very popular because of their innovative shapes. The geometric sculptures created by Ben Foster are all animals, such as dogs, horses, wolves and so on. It is because of the popularity of this kind of faceted sculpture that many landscape designers use faceted sculpture as the expression form when designing animal sculptures.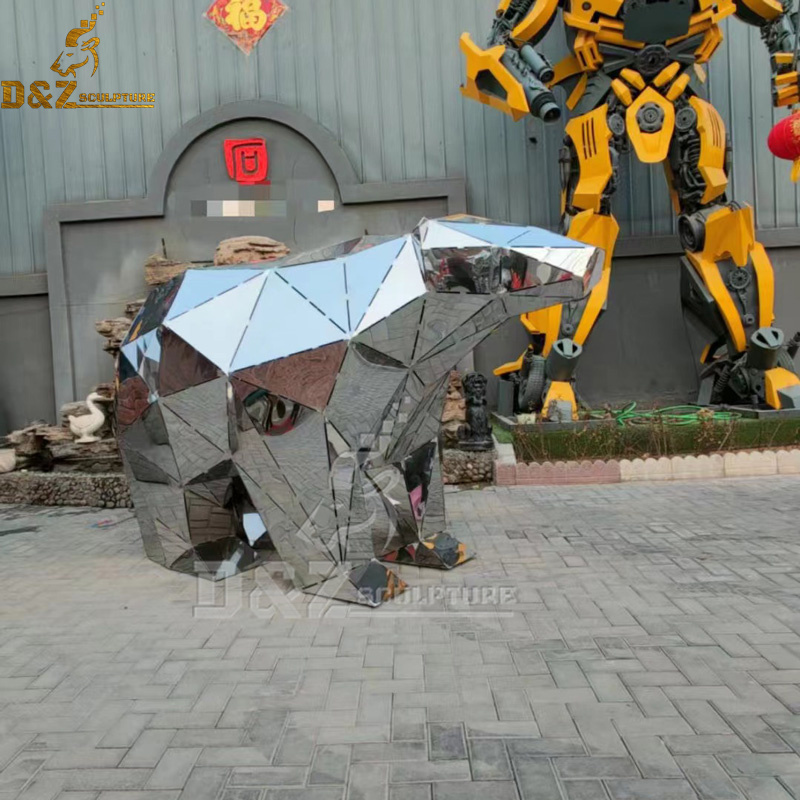 Stainless steel skeleton ball landscape sculpture is a landscape, modern sculpture, in the modern stainless steel sculpture, there are urban sculpture and so on, a variety of different sculptures present the contemporary state of life; stainless steel garden landscape ball sculpture is made of stainless steel material works, the use of brushed technology, stainless steel brushed landscape ball sculpture is suitable for the garden and other places placed. The visual of pandas is extremely underdeveloped. The post-processing of FRP sculpture is on the one hand to fix the local defects of the product after demoulding, and more importantly to produce the surface effect.