stainless steel sculpture art modern sculpture metal tree gold sculpture DZM 1171
modern metal art sculpture stainless steel tree sculpture for garden 1.Products NO.: DZM-1171 2.Material: Stainless steel /#304/#316 3.Thickness:more than 2mm 4.Size:Custom made depends on your prefer 5.Color: custom made depends on your prefer 6.Package: strong wooden cases 7.Service: Free design, creation, door to door delivery 8.advancement: Factory directly 9.Guarantee: more than 30 years 10.MOQ: 1pc
Place of Origin:
Hebei, China
Tree sculpture
Stainless steel tree sculpture generally appears in an abstract form. Through this abstract stainless steel tree, it advocates the protection of ecology and the harmonious relationship between man and nature, and protects the beautiful urban life shared by man and nature.
For years, sculptors have been looking for sculptural materials that can withstand environmental damage and last from generation to generation. For example, in recent years, the architecture of New York City in the 1930s has been inspired by stainless steel, especially nickel-containing 300 series stainless steel. Isamu Noguchi persuaded the Associated Press to approve the use of stainless steel instead of bronze for his famous sculpture "The News."
From the history of stainless steel, it has excellent long-term performance and low maintenance requirements, which makes it a willing material for sculptural works. Trees are symbols of vitality. As a totem carrying the benefit of mankind and the most vitality, together with Buddhist thought, it is lush and green on this ancient land and blesses people; the tree element is the inspiration for creation, and it has grown into a big tree of the big family of the Chinese nation. .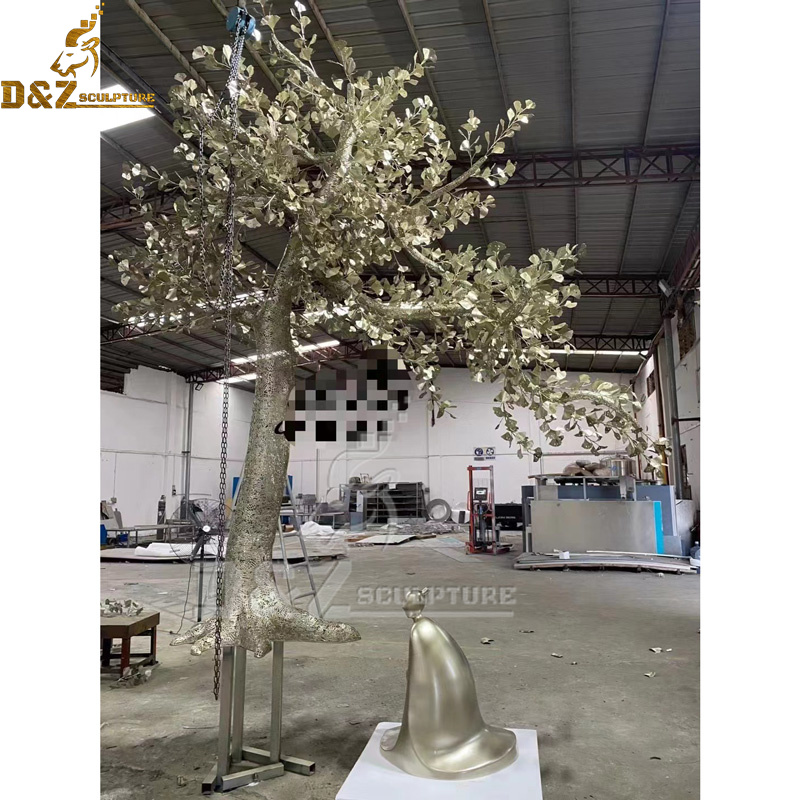 There are many types of landscape sculptures, such as animals, plants, figures, abstract shapes, symbolic, large and small, and so on. Stainless steel tree sculpture heralds life and growth, and is an important element in urban square landscape sculpture.